All of our Honduran coffee is sourced from high altitude, arabica plants grown in the mountains (4,000+ ft.) of Honduras.
Free local pick up is available at Camino Global (formerly CAM International) – 8625 La Prada Drive, Dallas, TX 75228 by using the coupon code "localpickup". Your order will be available next business day during business hours (Monday – Thursday 8:00 am – 5:00 pm and Friday 8:00 am – noon).
HOPE Coffee 12 oz Handcrafted Stoneware French Latte Mug
20026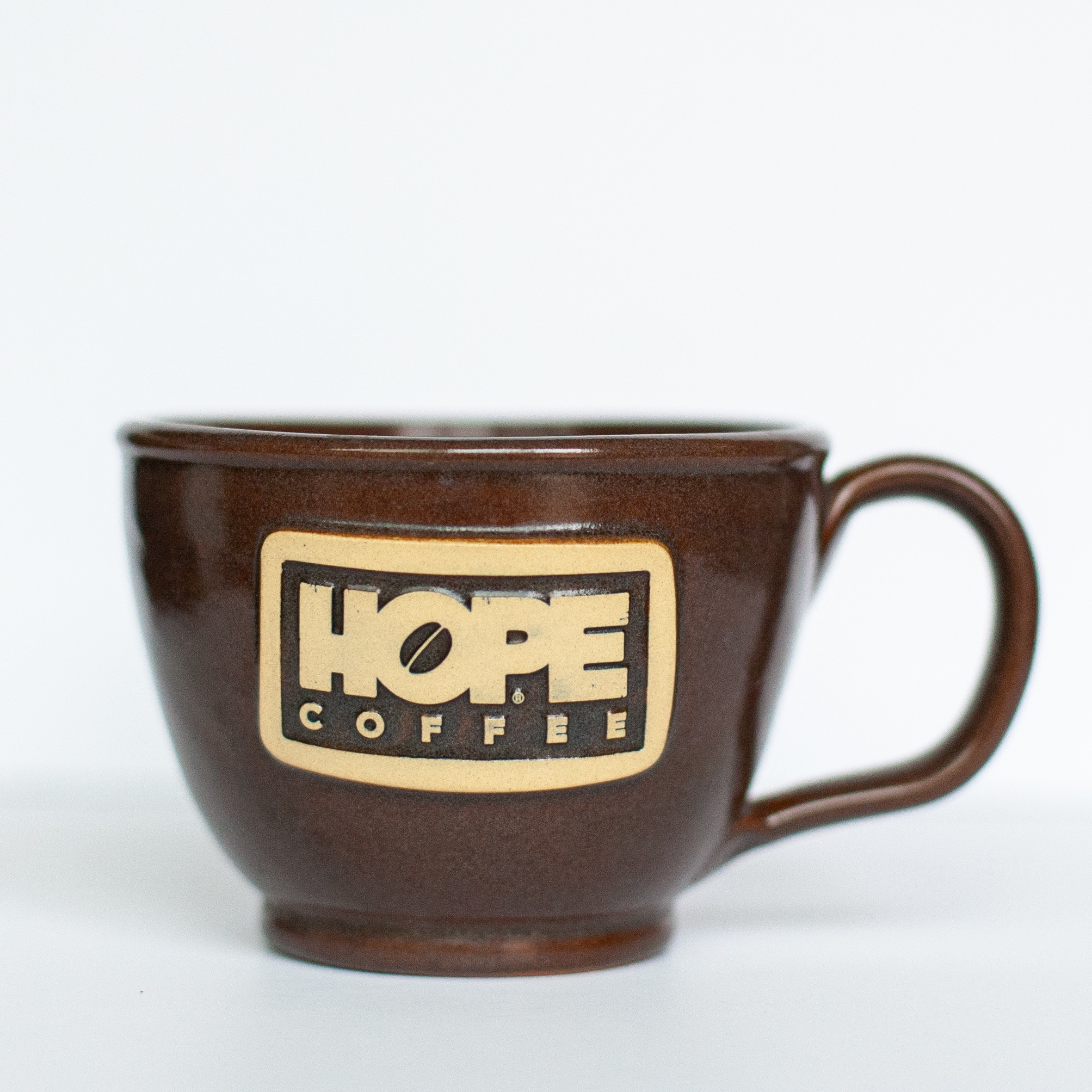 This handcrafted stoneware French latte mug is perfect for your daily latte. It comfortably holds 12 oz of HOPE Coffee. You will love your new HOPE Coffee mug as you enjoy your drink and become part of the HOPE Coffee story of serving others.
I heard about HOPE Coffee from:
Personalize your gift message: We'll print it and include it with your gift.