All of our Honduran coffee is sourced from high altitude, arabica plants grown in the mountains (4,000+ ft.) of Honduras.
Free local pick up is available at Camino Global (formerly CAM International) – 8625 La Prada Drive, Dallas, TX 75228 by using the coupon code "localpickup". Your order will be available next business day during business hours (Monday – Thursday 8:00 am – 5:00 pm and Friday 8:00 am – noon).
Pacific Holiday Green Tea
19955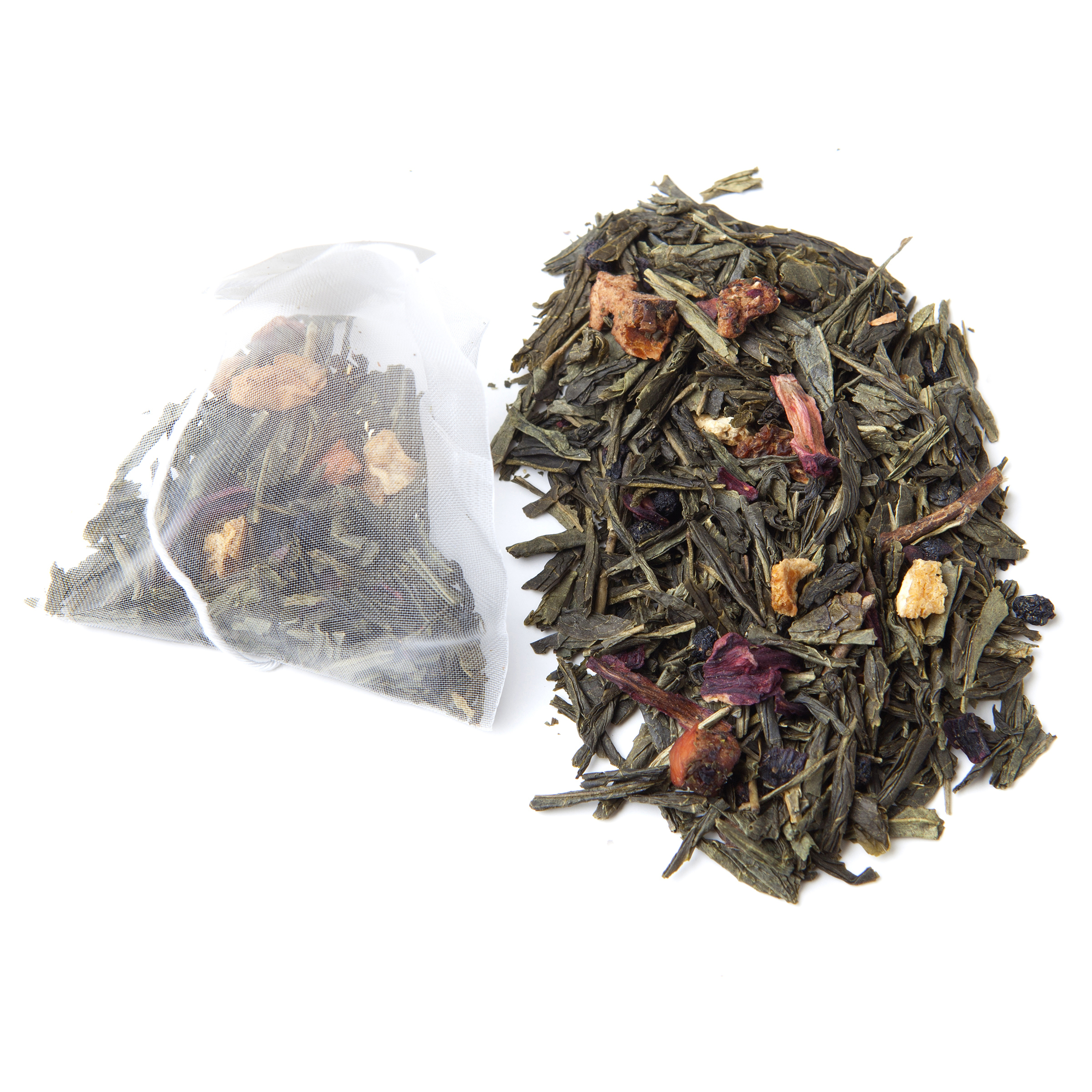 Sencha Green Tea
Send your taste buds on a tropical vacation! Our Sencha Green Tea is paired with mango, kiwi and passion fruit flavors and with dried fruit pieces to create a fruit flavor explosion that will have you singing "Bali Ha'i" long after you finish your cup.
Each pouch contains 15 Pyramid Tea Bags.
Origin: China
Brewing Suggestions: 6 oz. of water for 3-5 minutes @ 185°
Type:Green Tea
Category:Pyramid Bags